Here's Theo sharing some of the progress we've been doing on the physical release of The Journey Down. All stuff seen in this video goes inside the DVD set (along with the actual DVD and the three separate soundtrack CD's!) The discs are going in a classic black DVD case, surrounded by a nice cardboard sleeve. All being printed as we type this, at a factory in Germany.
We're also making solid progress on the BIG-BOX content, primarily for kickstarter backers of The Journey Down. Here's a clip of Theo cutting up Madame Sisulu's treasure maps:
Other physical kickstarter rewards such as the T-shirt, tote bag and official Art Book have all been produced and they all turned out real sweet!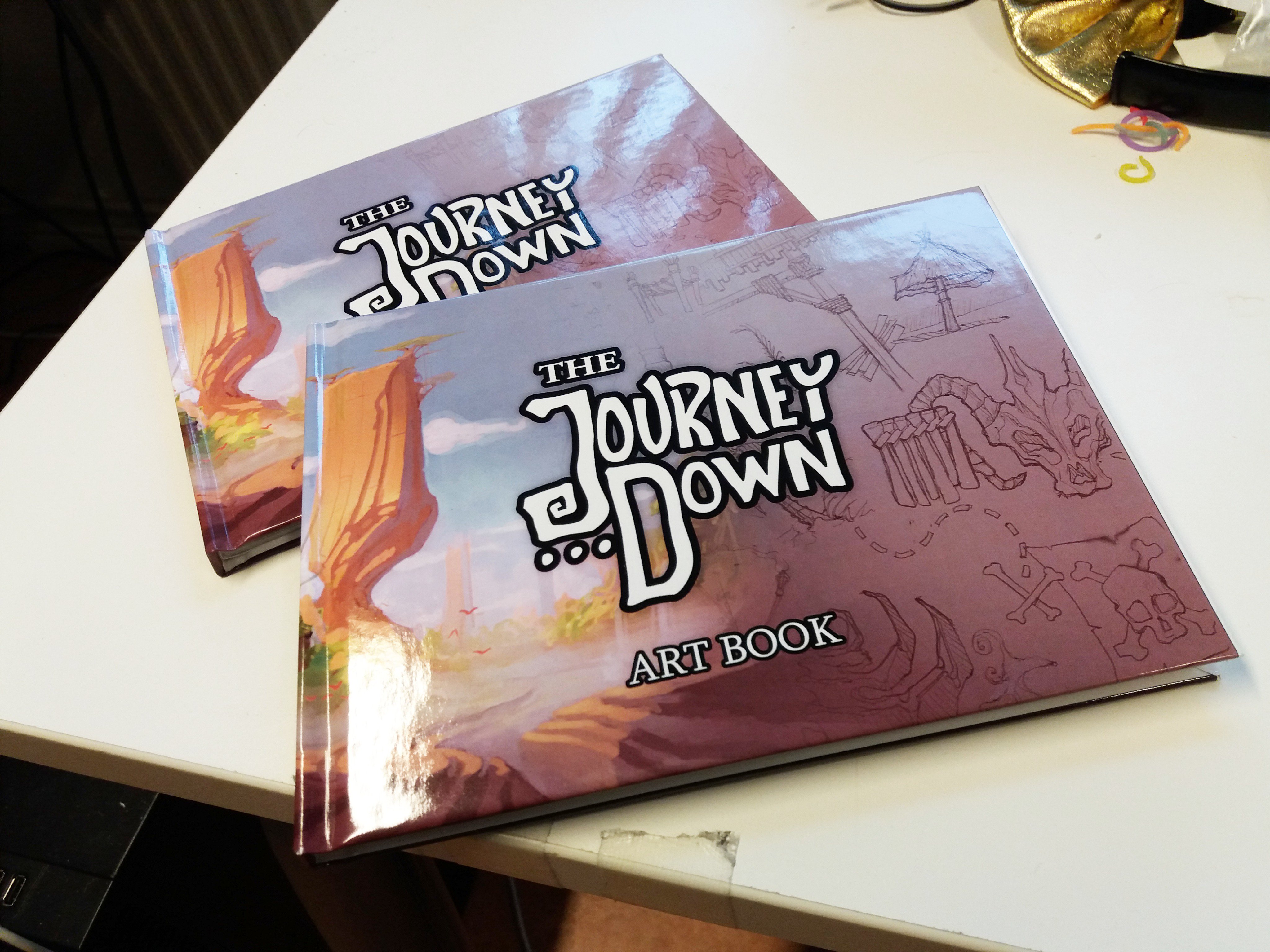 Stay tuned for more info on TJD merch!!!